The following are in no particular order. I really wanted to get the events of the week-long evacuation together on here but Miss. Liberty is having a tonsillectomy today, so I will settle for the fact that they are on here and captioned.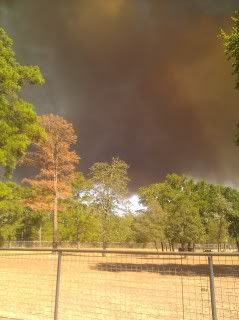 Drought-dead trees provide great kindling.
Relief supplies. Staging area our "home sway from home" at BHF.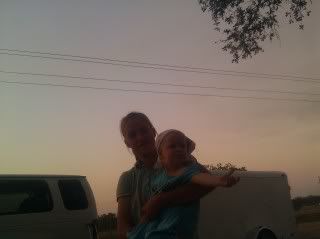 Comforting Dixie.
The first sign of trouble, seen while we were running errands on Labor Day.


We had to go to Magnolia to pick up supplies for the Linear Appraisal
scheduled for that week and ran into the fire crew.
More sky on the way home from Magnolia.
The view we left behind as we evacuated.



Market supplies jettisoned for pasteurizer as we leave home.
On the way home.


The view from the tents that were homebase for the week.
The smoke appears to be rising directly over our farm.


The smoke filled sky over BHF. Ash and cinders fell much of the week
and the kids had fun collecting it. What can I say, they are kids!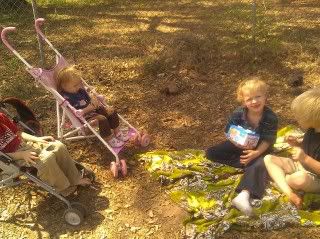 Trying to keep them corralled.


Looking for the Red Cross shelter.



Smoke over the pasture at BHF.














Home away from home.


Finding diversion in phadow plays against the barn at BHF.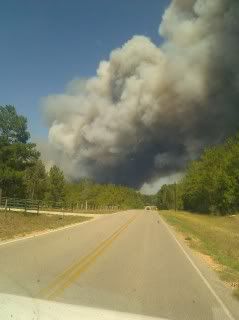 More smoke early on.